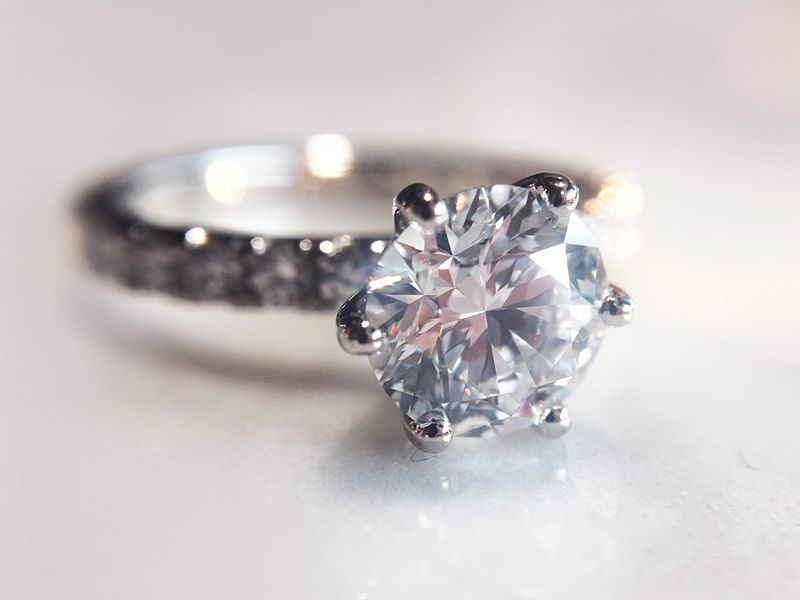 Solitaire Rings
Nothing says 'classic' quite like the Solitaire engagement ring. The striking yet minimalist form allows the centre stone to be the star. Solitaires are supremely versatile and will suit any shape, size or colour of centre stone while the choice of setting style, or embellishments is all yours.
A style for lovers of simplicity and refinement, the solitaire ring consists of a simple band, holding a single stone in a traditional claw setting. Understated elegance is at the heart of the solitaire ring, making it a timeless design that works for both classic and contemporary rings. This stunning ring, the most iconic style for an engagement ring, places your chosen diamond or gemstone right at the centre of the piece, letting its beauty take centre stage. Choose a stone that can stand alone and let the brilliance of the solitaire do the rest.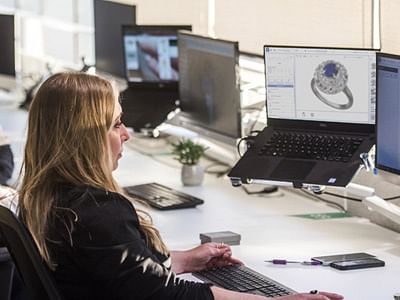 Step 1 – Begin your Journey
Schedule a complimentary consultation.
You can either come and see us in person or schedule an online consultation via zoom. We are used to working with people all over the world. Using the latest in 3D modelling software our designers start your project live on the screen, developing your ideas to create the perfect piece for yourself or your significant other.
Step 2 – Let us bring your ideas to life
Receive photo-realistic images of your design
Once you have signed off on your conceptual model, our experienced CAD designers review every detail, making it perfect for manufacture. At this stage you will receive photo-realistic renders of your ring for final approval. Because of our precise design software, we know the exact amount of metal needed, and the exact stone sizes to be used. This precision allows us to provide you with a fully transparent cost breakdown of your ring costs.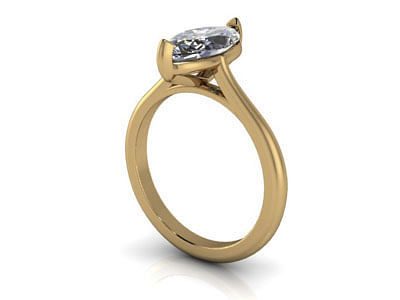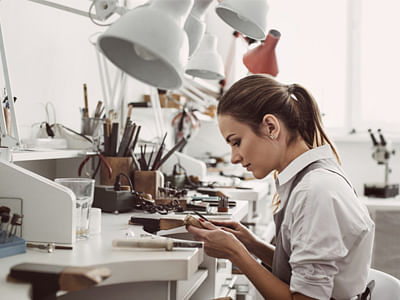 Step 3 – Things are now getting real
See your amazing design evolve
Once you are completely happy with your design our master craftsmen will get to work and start making your bespoke piece. It's only at this point that you will be asked to make a 50% deposit. Then you sit back and relax, knowing that we are bringing your ring to life.
Step 4 – The BIG reveal
The moment you have been waiting for
Before shipping, we inspect every ring to ensure it is of the highest quality and meets our standards. Once approved, it is beautifully boxed and ready to dispatch. We will call you to arrange delivery to the most convenient location, making sure it is fully insured throughout its journey and preserving the element of surprise if you are doing this on the down-low.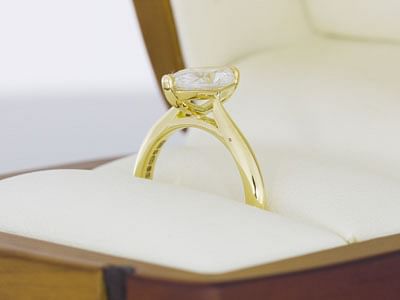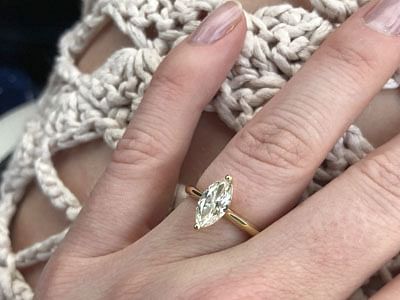 Step 5 – It comes with a book!
The memories stay alive after the champagne has gone
After your perfectly planned proposal, we will create a photo storybook of how your ring was designed and crafted. We can even add a proposal picture to the book for you.
Ready to create your own ring?