Aesthetics
Jewellery is adornment, so creating a piece that you love the look of is paramount! When selecting a stone consider what features of the jewellery you like and draws you to them. Important considerations will likely be, the colour, size and shape of the stone. You may like to think about how many stones you would like, whether you like a single solitaire or a cluster and whether you would like any accent stones to emphasise your design.
Lifestyle
Designed to be worn everyday and on the hand, it's important to design an engagement ring that will be suitable for your lifestyle. While all rings need to be treated with delicate care materials like diamonds and platinum are more durable than silver and pearl for example.
Budget
Each piece is unique and there are a large variety of factors that will go into the price of your engagement ring. It's a good starting point to decide on how much you are comfortable spending on your ring and what proportion of your budget you want to dedicate to the centre stone. We will work with you, suggesting material and designs to help you get the best value for your budget.
Reusing Old Metal and Stones (Remodelling)
If you have an item of jewellery which has been inherited from a loved one or a design which is in need of a new lease of life then our remodeling service is the perfect solution to reinvent something perfect from something tired and unloved.
We can reuse existing metals and stones or even just transfer a key design element. The result would be a beautiful more polished item of jewellery which still holds sentiment and can be cherished for many more generations to come.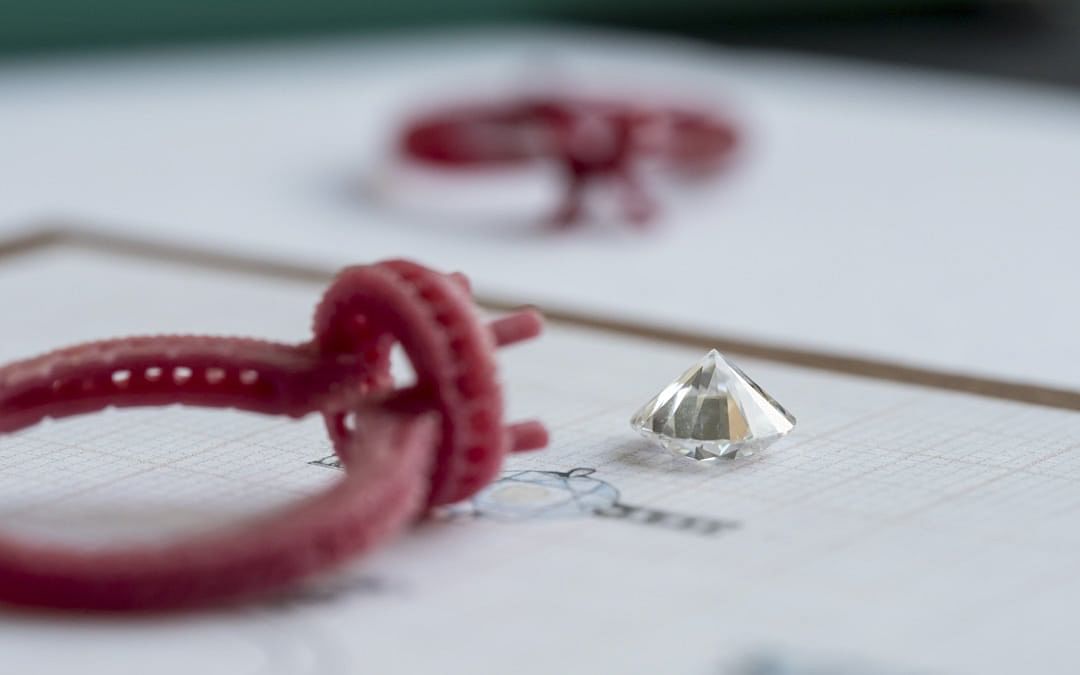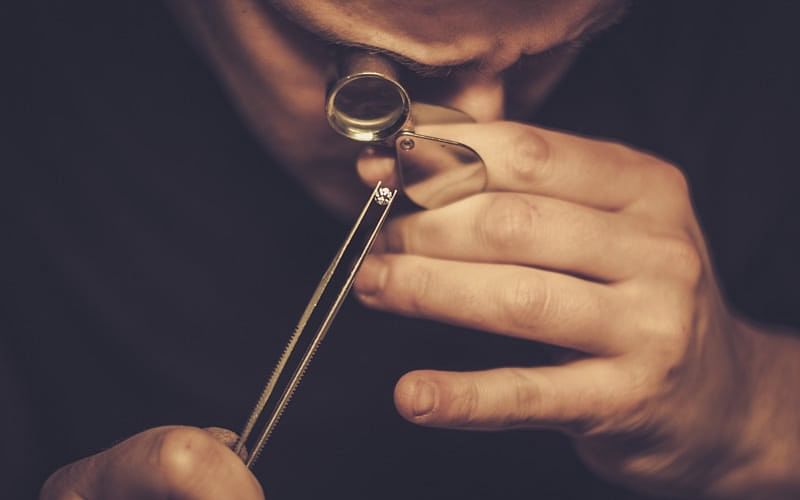 Reusing Gemstones
The reusing of stones from pre-existing designs is a great way to add a sentimental touch to a new ring and also an ethical approach as we are potentially recycling materials. When using stones however, you have to take into consideration the type of stone and the condition it is in. Metal from the existing setting could be obscuring chipped or damaged stones.
When we receive stones we assess them and can advise you on the best way to show them off in a new setting. If you are looking to reset softer gemstones, such as an emerald, although great care and attention is given they can be more susceptible to damage.
It is also important to keep in mind that if you are looking to match existing stones, it can be harder to match up colour and quality.
Reusing Metal
If there is a pre existing metal you are looking to reuse into a new design then it is something that can definitely be achieved. The recycling of a precious metal however isn't as straightforward as one might think and it can often be a difficult and time consuming process.
When precious metals are melted down you end up with less volume than what you started with due to the purification the metal has to endure to separate the precious metal from the unwanted alloys it has been mixed with. After this process more alloys then need to be added to create a metal that can pass the Assay test and receive a British hallmark.
When melting down metal there is also a danger of forming air bubbles which can form a porosity in the metal once it has been casted. This can have a detrimental effect on strength and durability.
In conclusion the melting down and reusing of metals is great if it is for sentimental reasons. However due to the nature of this process and the labour involved it is not a good option if you are looking to save money. The process isn't cost effective and results in a bigger spend than the purchase of new metals. Sometimes existing metals have been too mixed to be melted down to start again, sometimes scrapping the metal and using the money towards new metal is more cost effective.
Another alternative if viably possible is to be more creative with the ring parts which we use and if we can reuse a shank or a design element of a ring then we can certainly do that for you. We can also change the profile of a ring slightly or set gemstones into existing rings if there is enough depth and metal to play with to create something with more life and sparkle.