To claim your £100 off contact us below
Read More About the Durham Rose Experience

The Durham Rose Experience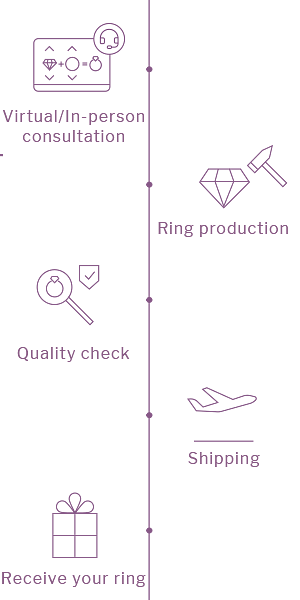 It all starts with a complimentary design consultation which can take place in person or online! We will use our specialist 3D modelling software, giving you the experience of seeing your design being built in real time. We are also here to help you with all things jewellery related, from understanding the four C's to selecting the perfect design that will work with your lifestyle and budget.
Following your consultation you will receive photorealistic images of your design to make sure that everything is perfect before proceeding to the next stage.
Virtual Consultations
Design From Home
Book your consultation now the same way you arrange a work meeting or a coffee date with a friend. Just before your scheduled time, we will send you a web link to join the call, and you will see your designer and his/her computer screen. We will explain the process in detail and help you express your ideas, while we translate them into a ring design before your eyes. Not quite ready? You can also ask for more information or request a preliminary phone call with us.
In-Person Consultations
Not Your Normal Jewellery Store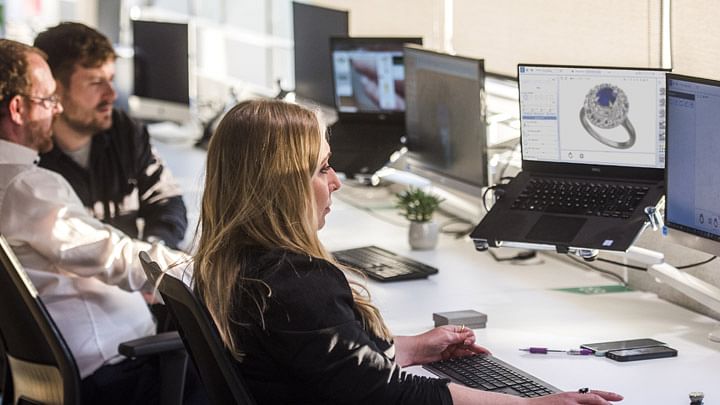 Rather do it in person? We can do face-to-face too (most of the time!)
Things are a little different these days, but if you are more comfortable with an in-person consultation, please contact us. Due to current global health issues, your appointment may be subject to specific conditions.